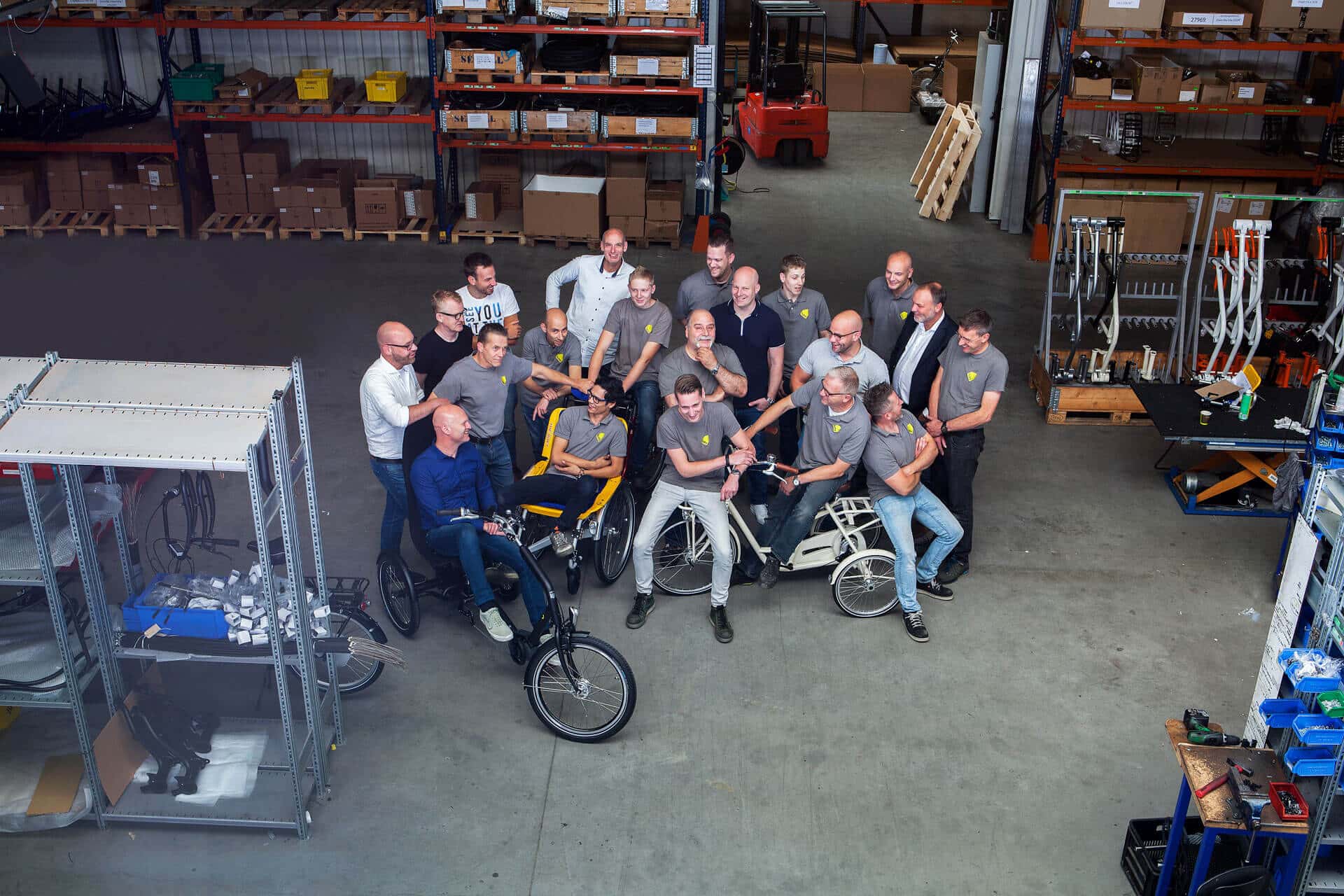 A traditional Dutch family business for over 40 years
We are based in Oldenzaal, the Netherlands. For over 40 years we have been developing and manufacturing bicycles that make a world of difference to their riders. Our passion is your mobility, independence and freedom. Our committed team supplies a wide range of innovative bikes and other forms of transport, all with genuine Dutch design, both at home and far abroad.
Create your own Huka bike with the configurator
Choose the configuration that will make your world easier. Decide which options are important to you and we will calculate the recommended price straight away. The configurator allows you to create your own Huka bike. In doing so, you can choose the most popular options and/or accessories. You can also see in which colours the model of your choice is available. You can visit one of our dealers for personalised advice or call us direct on +31 (0) 541 572 472. We'll do anything to make your world easier.