Specially developed for children
We have built a modified children's bike, especially for children who can use a little extra stability. With the modified children's bike AT-B your child can cycle easily, without difficulty. It is a specially developed tricycle that offers more than a standard bicycle with a few extra side wheels for children from around 5 years old.
Playing outside, cycling to school and playing with friends? Easy! You get on and off safely and stable, because of the three-wheel construction. The modified children's bicycle can also be adjusted entirely to the wishes and the circumstances of your child. For example, the lightweight bicycle can be supplied in all hip, cool and cheerful RAL colours and there are various accessories with which you can make the bicycle even more personal and attractive.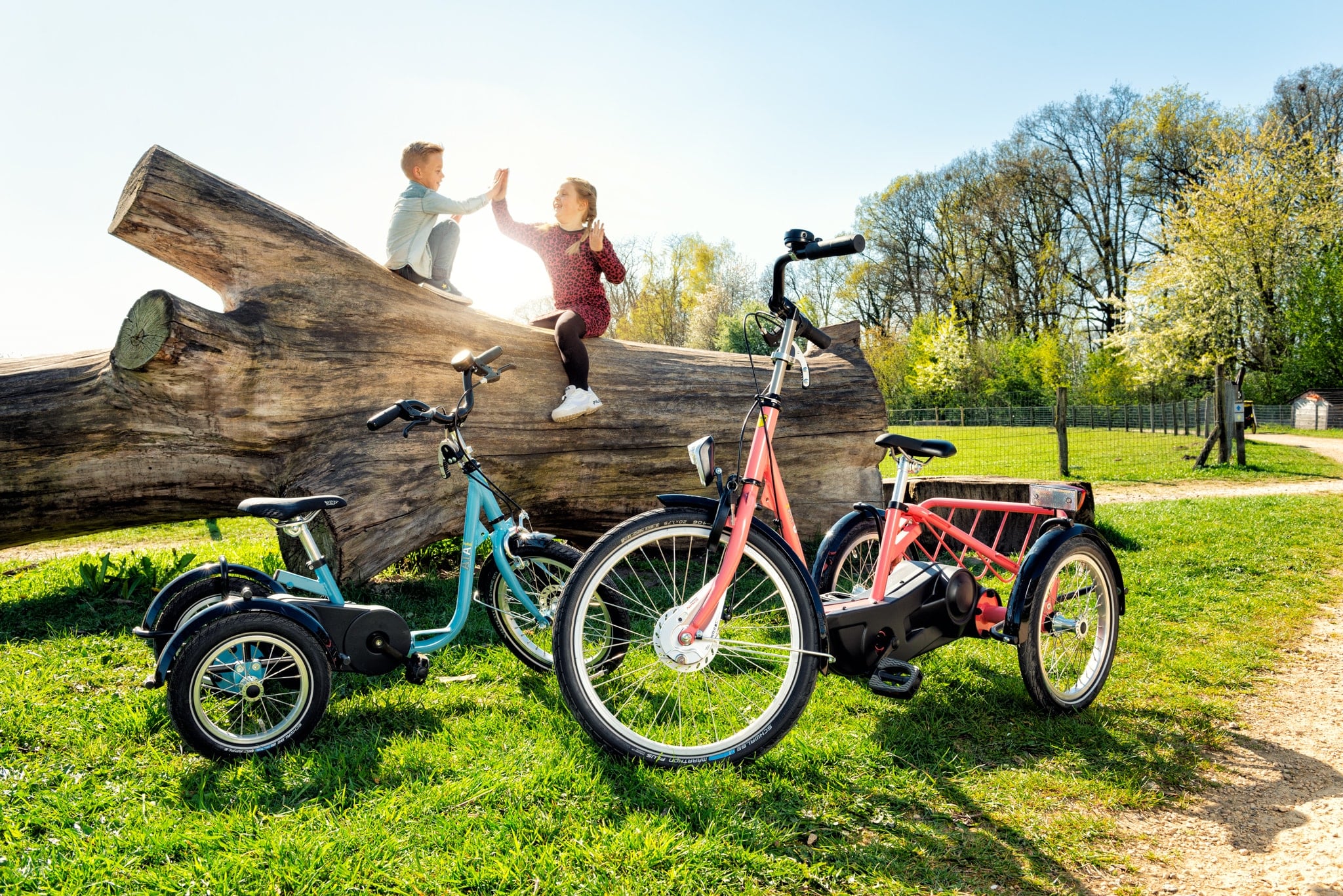 Optimally manoeuvrable
The adapted children's bike AT-B has a differential, making the bike optimally manoeuvrable! The three wheels always stay in contact with the surface on which you cycle.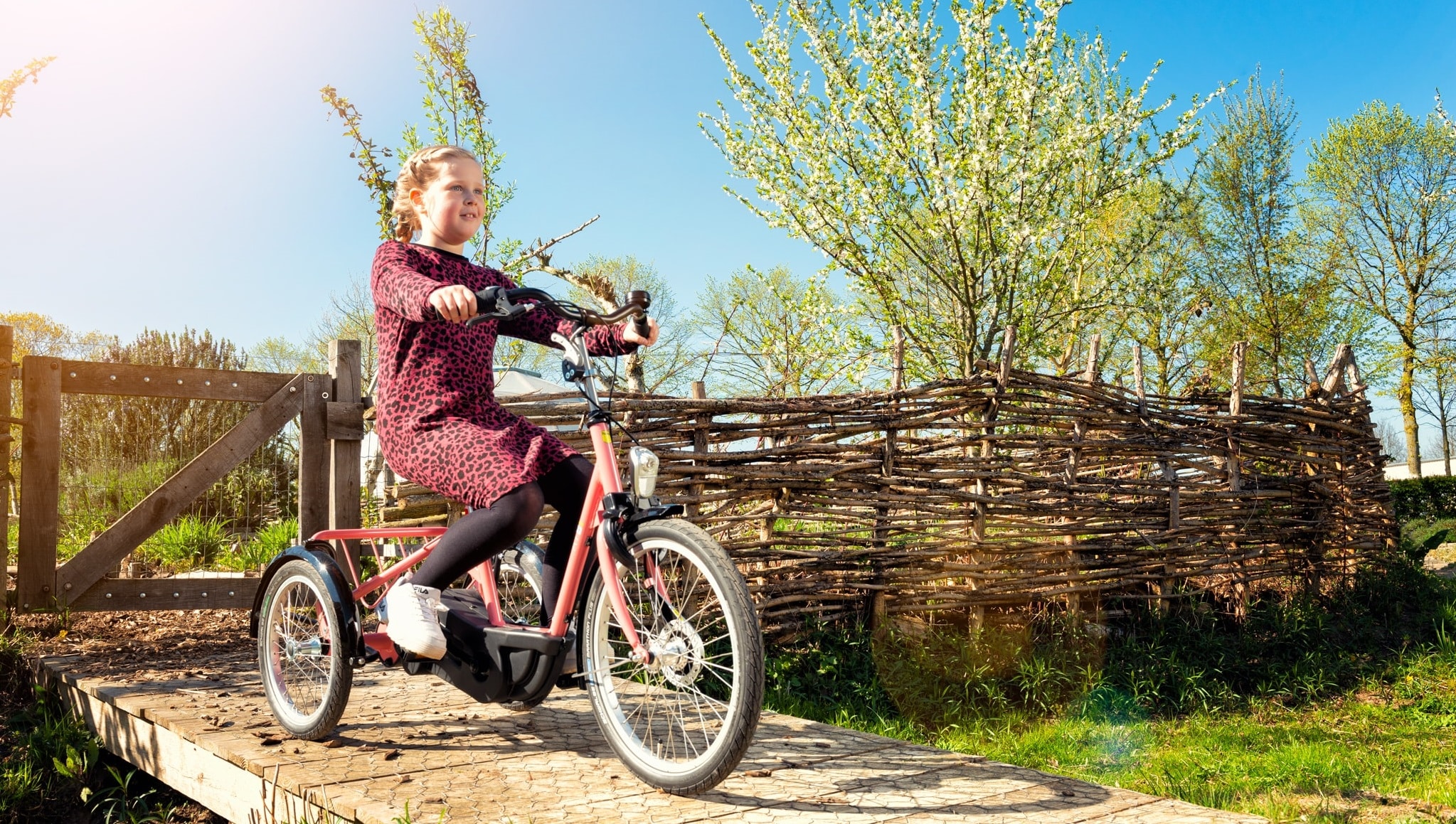 Nice and light
The modified children's bike AT is available with an auxiliary (PAS-vario) or drive motor (Auto-vario). With the help of these drives, pedalling is lighter and therefore less tiring.