Great freedom with the tandem Copilot
Are you looking for a tandem where the passenger has the best experience on the bike and the driver has the most control? Experience the Copilot tandem! With the Copilot tandem, the driver is on the back instead of the front. This way the supervisor always has a good view of the passenger. The tandem gives both cyclists exactly the freedom and control you want.
The passenger's steering wheel can be placed in a fixed or co-steering position; the supervisor always keeps the control. Safe if there is confusion about the direction. Depending on the passenger, the freewheel can be used to determine the extent to which the passenger must pedal. The tandem can also be adjusted to your specific preferences and wishes. With the Copilot tandem you can cycle together without any problems!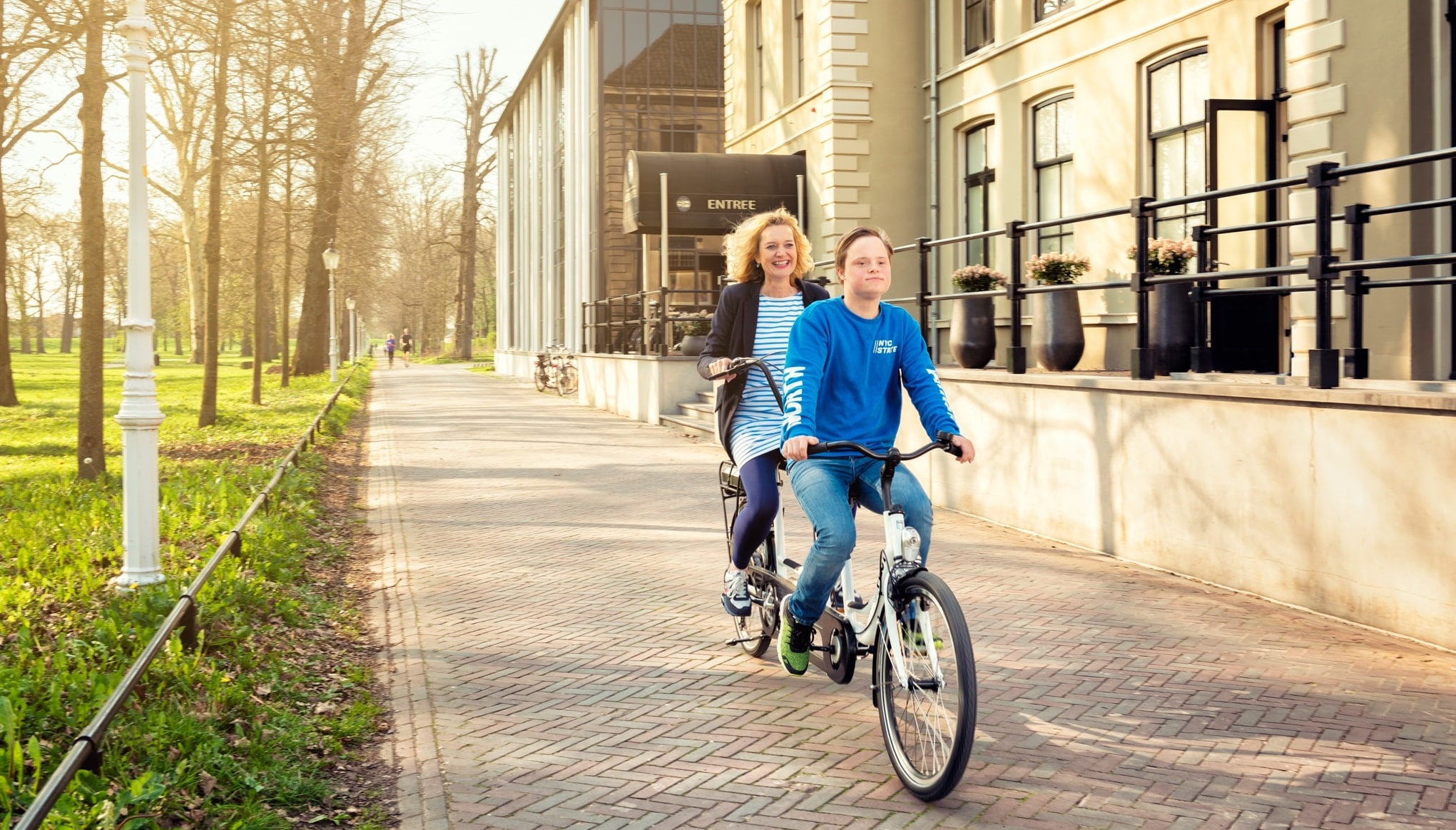 For all ages
The tandem Copilot is available in two models: a tandem for two adults and a tandem for an adult and a child. Huka is an expert in assisted cycling and that is why we are happy to help you.
Support
The tandem Copilot is available with an auxiliary motor (PAS-vario). With the help of this drive it is easier to pedal and therefore less tiring.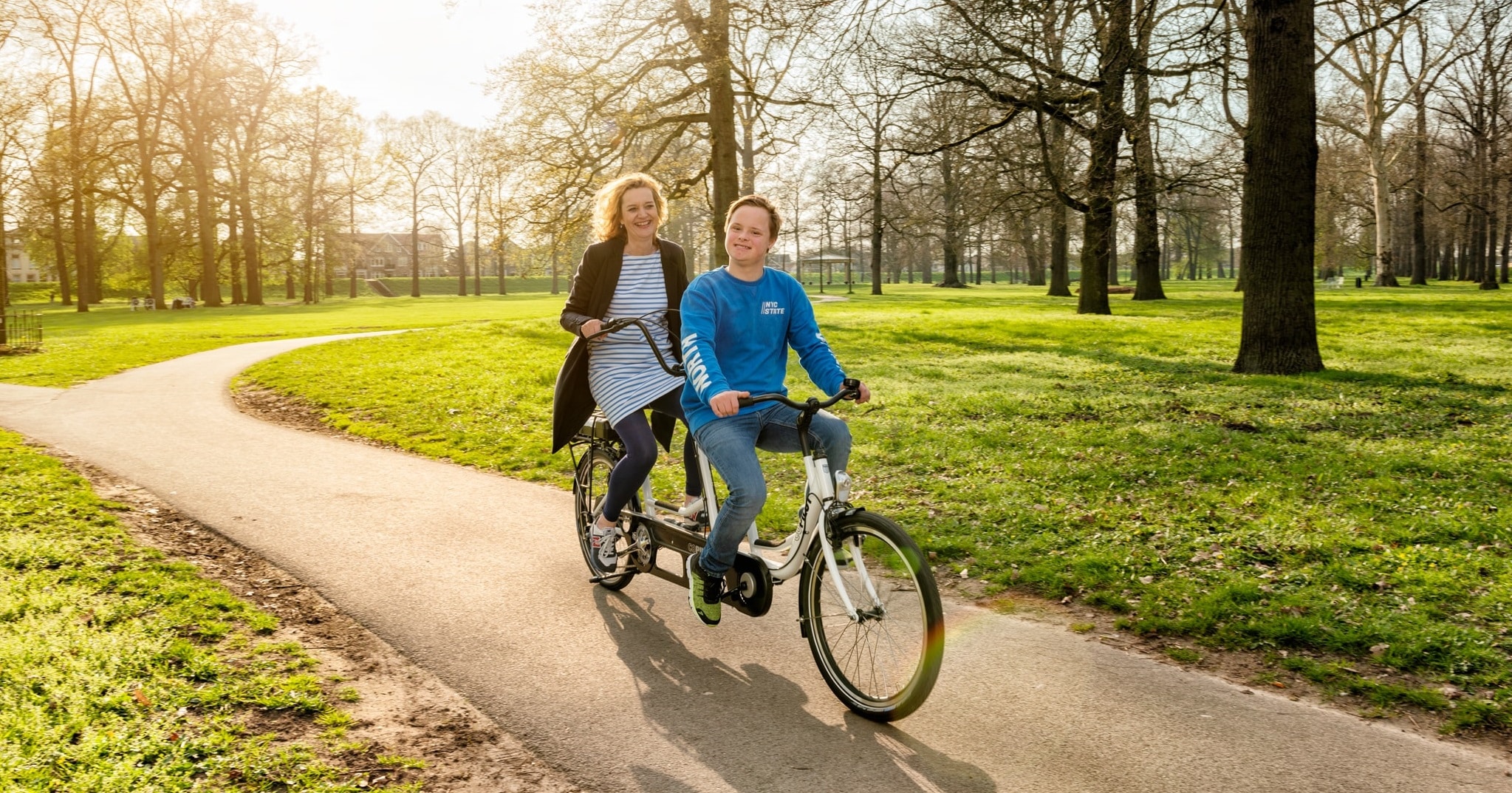 Accessories
No cyclist is the same. Everyone has their own preferences and specific wishes. The tandem Copilot has an extensive package of accessories and options. Available items include various seats, handlebars or pedals. An option is also available in which the driver can decide decide whether the disabled person should pedal or not. Ask for all options. Contact us by phone at