Great freedom
The Copilot is a tandem, except that with this tandem, the lead rider sits at the back instead of the front. This means that the supervisor always has a good view of the passenger in front. The tandem gives both riders exactly the desired amount of freedom and control.
The supervisor's handlebars provide more control than those of the passenger. Handy if both people know the route; safe if there is disagreement on the direction to take. The freewheel option allows the supervisor to decide how much the passenger pedals along. Problem-free cycling together.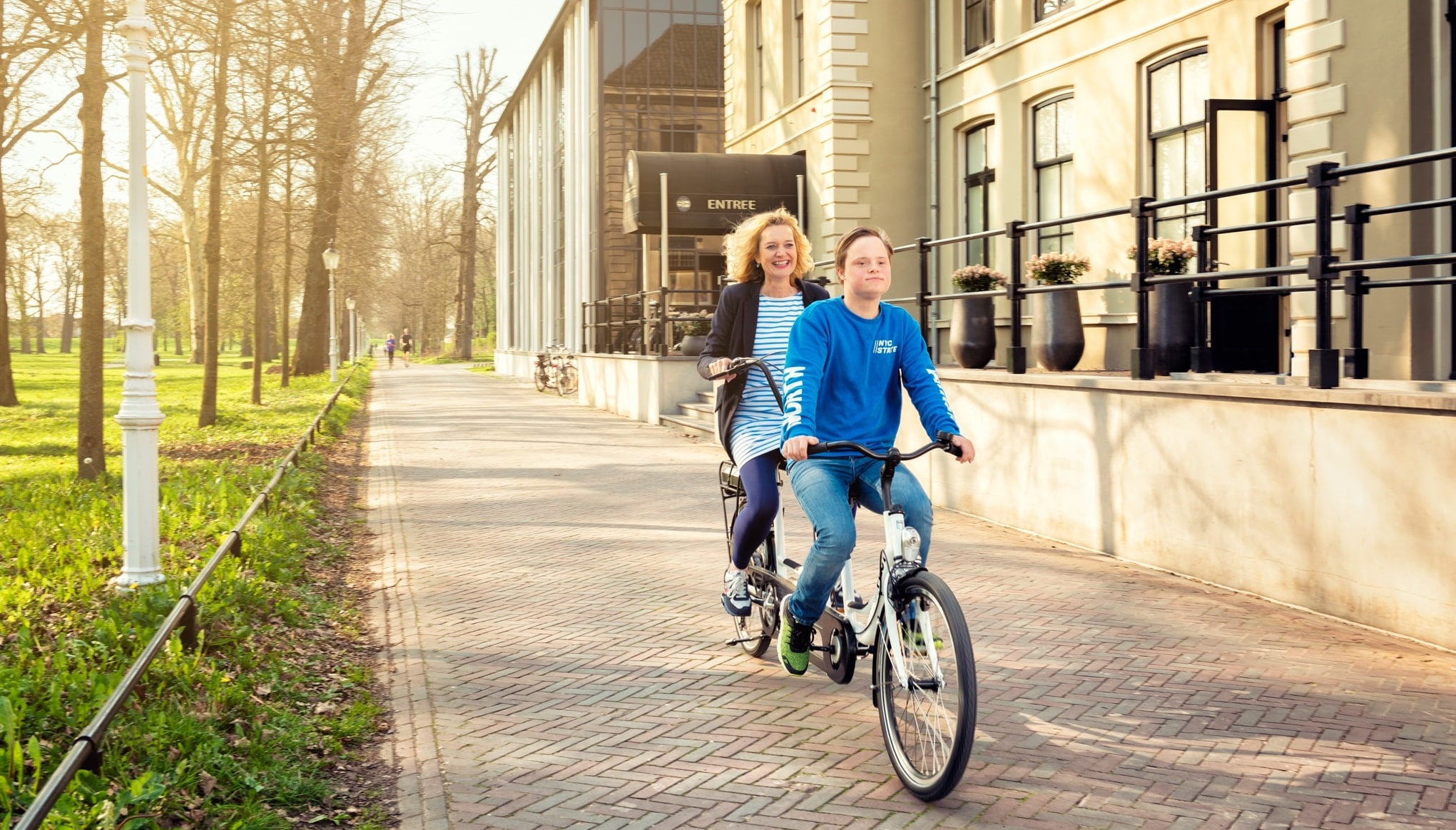 For all ages
The Copilot is available in two models: a tandem for two adults and a tandem for an adult and a child. Huka is an expert in the field of supervised cycling and we would be happy to help you in this respect.
Support
The Copilot is available with an electric support motor (PAS-vario). The help this provides makes pedalling easier, thus reducing fatigue. This silent pedal support comes with drive assistance as standard and offers three support modes.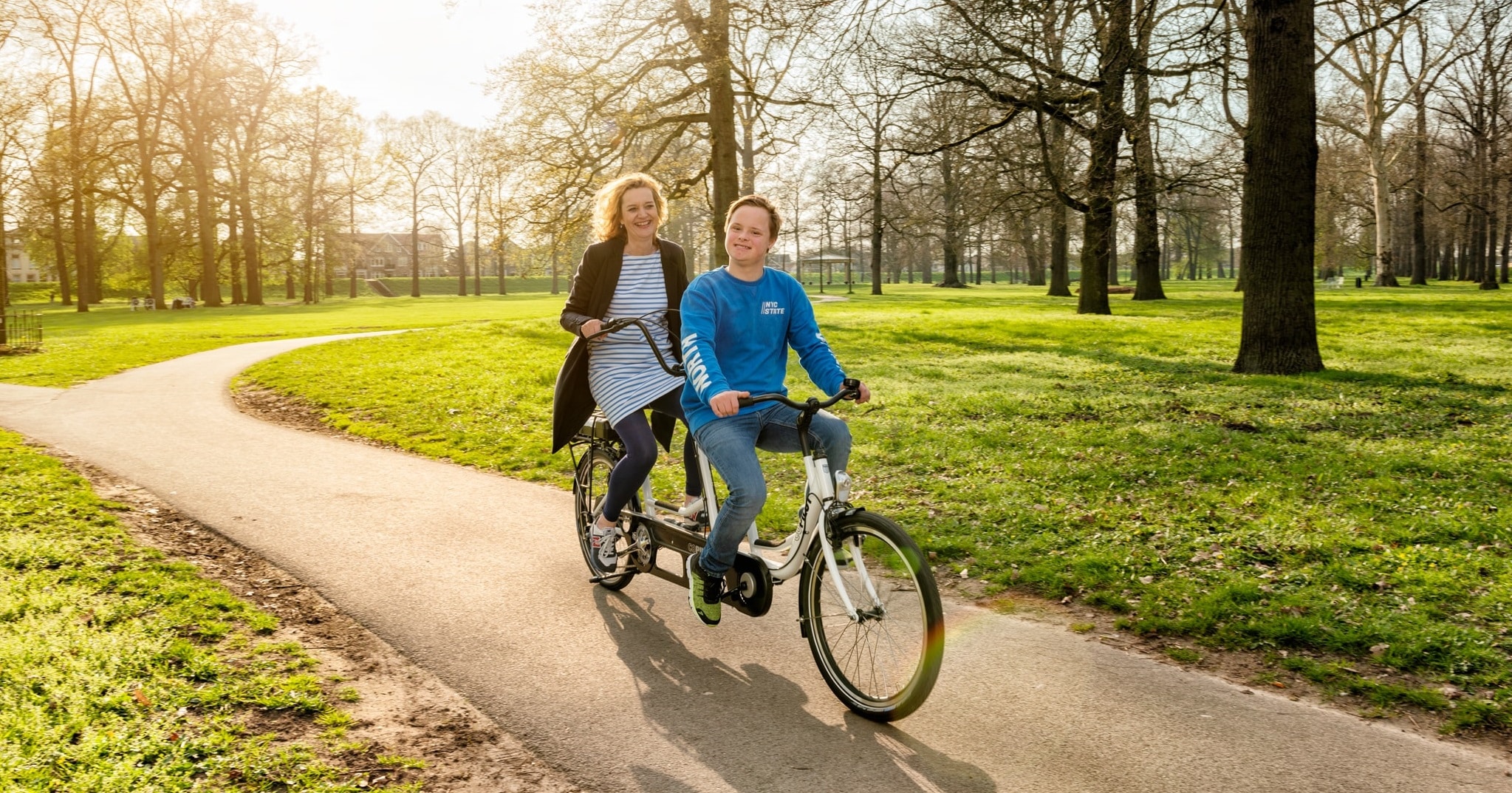 Accessories
No two cyclists are the same. Everyone has their own preferences and specific wishes. The Copilot tandem has a wide range of accessories and options, including a choice of saddles, handlebars and pedals. Another option allows the supervisor to decide whether the passenger also needs to pedal. Contact your dealer for further information.