Especially for your child
The nice thing about this particular Duet wheelchair bike is that it is made especially for children. With this bike, your child sits comfortably in front as the world flies by!
Arrived at your destination? Simply detach the wheelchair and it becomes a fully fledged wheelchair in which your child can sit comfortably. Two different seats are available for the Duet Junior: the Duet Junior seat (adjustable between two sizes) and the Colibri Active Plus. The latter has adjustable side pads to seat your child securely and with the correct support. You can adjust and fine-tune the seat until your child feels most comfortable.
Every convenience
When you detach the wheelchair, you can use the bracket to push it around. This is adjustable in height as well. You can also apply the brake to the wheelchair. This wheelchair bike even has a double brake: a back-pedal brake and a handbrake. If you would like to know what other extras are available for the Duet Junior, download all of the specifications below.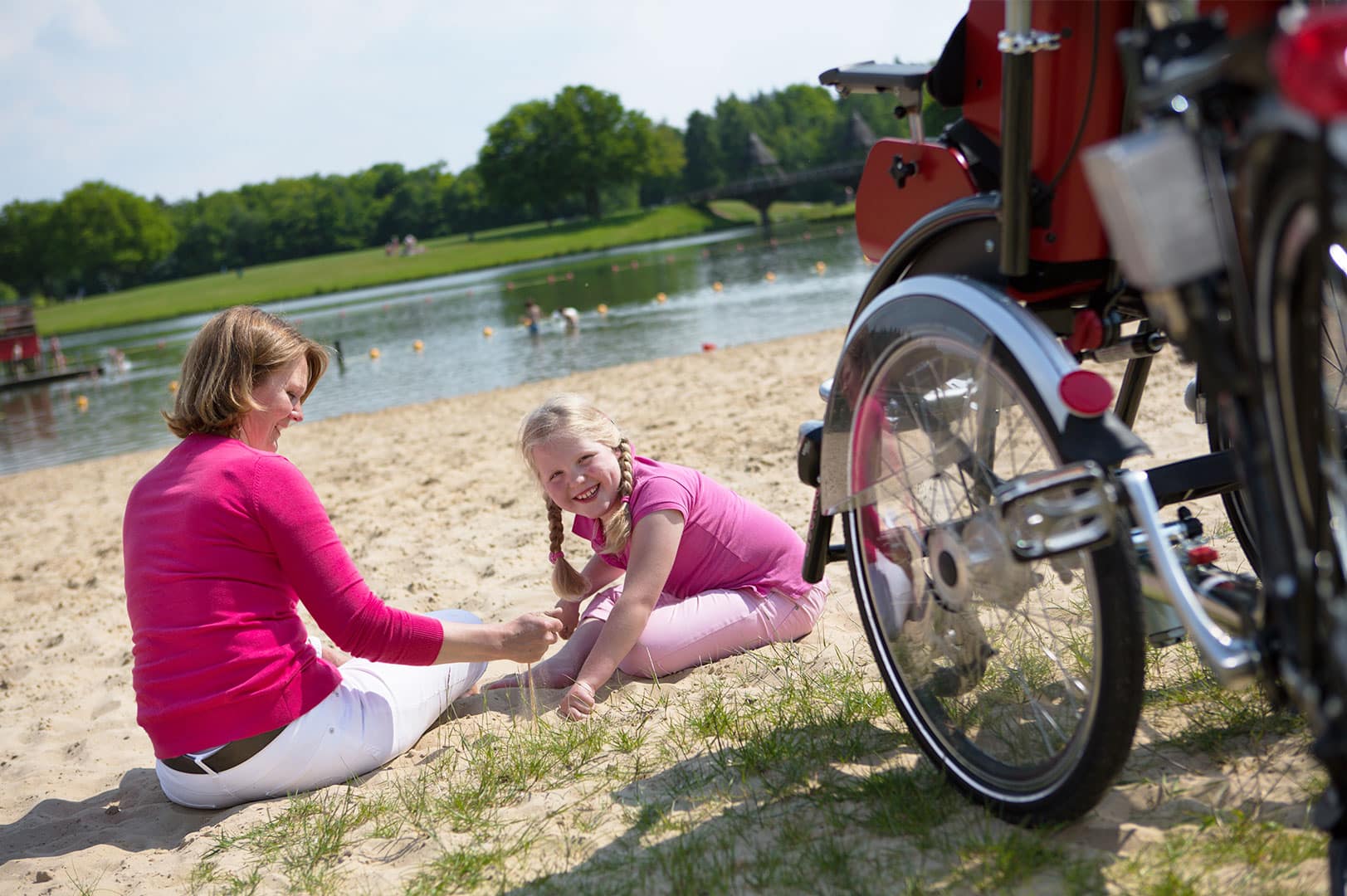 A feeling of safety
The Duet Junior gives both of you a sense of safety. If you need any extras, such as a back support or pedal clips, take a look at the downloads or ask us about these and other possibilities.
Nice and light
Could you use a little extra motorised support? The Duet Junior is available with an electric support motor (PAS-vario). The help this provides makes pedalling easier, thus reducing fatigue.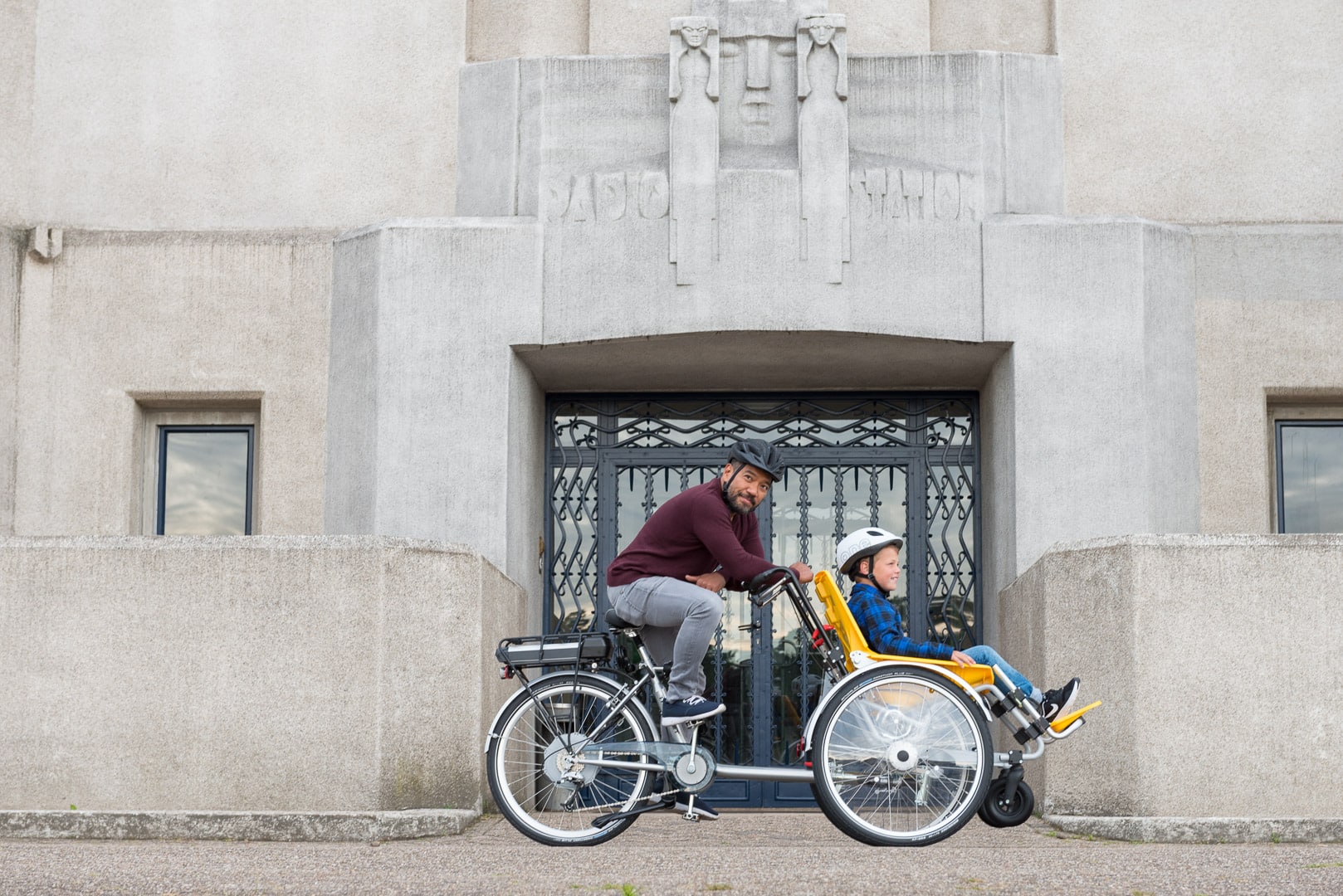 Accessories
Two types of head support are available as accessories. These are adjustable in height, depth and angle. We also supply a range of safety belts and jackets and foot clips, as well as an arm support set and a worktop. If you would prefer a different seating system, please feel free to discuss the possibilities with us, by calling +31 (0) 541 572 472.