Perfect together
The wheelchair bicycle Duet is a handy combination of bicycle and wheelchair. One rides the bike and the other sits in the wheelchair at the front. Arrived at your destination? Disconnect the chair and it will be a loose, manual wheelchair.
A smart solution in all kinds of daily situations. Going to a terrace, walk or ride a bike together? Thanks to the design of this wheelchair bike, pedalling and steering is light and smooth. The chair is built for adults but can also be used for children. It is equipped with seat cushions and with the optional side and back cushions you can adjust the seat in width and depth. The Duet is intended for adults. Are you looking for a wheelchair bicycle that is suitable for transporting children? No problem! Multiple child seat systems can be installed using the special adapter which is available.
Full wheelchair
The wheelchair has all the functions and features of a good wheelchair. To get in without difficulty you can fold away the footrest. Do you have an orthosis? The seat shell can be replaced by the orthosis. Do you want to know exactly what extras the Duet wheelchair has? See for all specifications  the list below.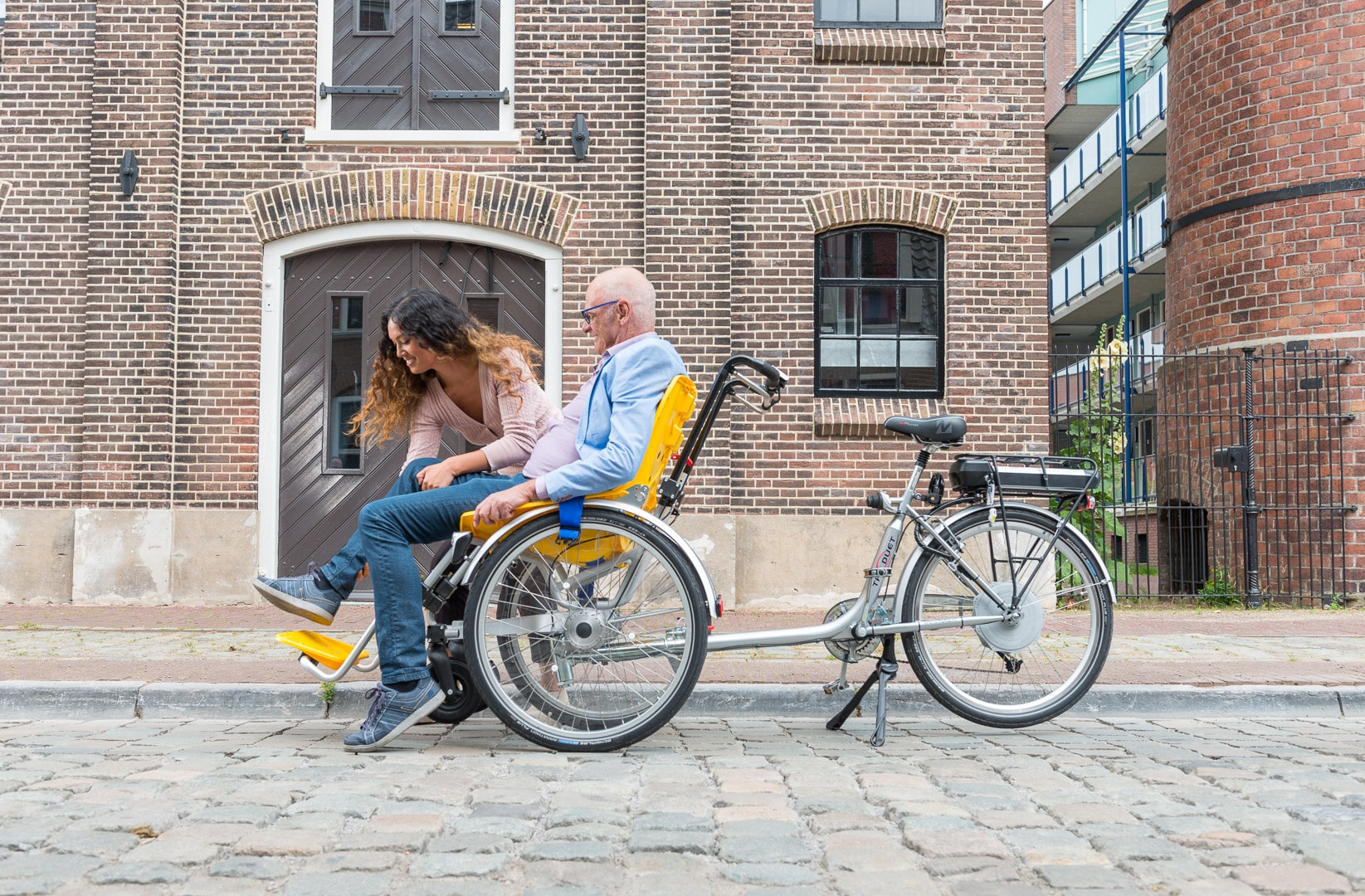 Extra safe
The wheelchair is standard equipped with a hip belt for adequate seating safety. In addition, you can choose from various accessories for extra safety, such as a hand protectors or spokes cover.
Nice and light
The wheelchair bicycle Duet is available with an auxiliary (PAS-vario) motor. With this you decide how much you want to pedal. This pedal assistance is standard supplied with a drive help and three-position support. This makes it even easier to get started.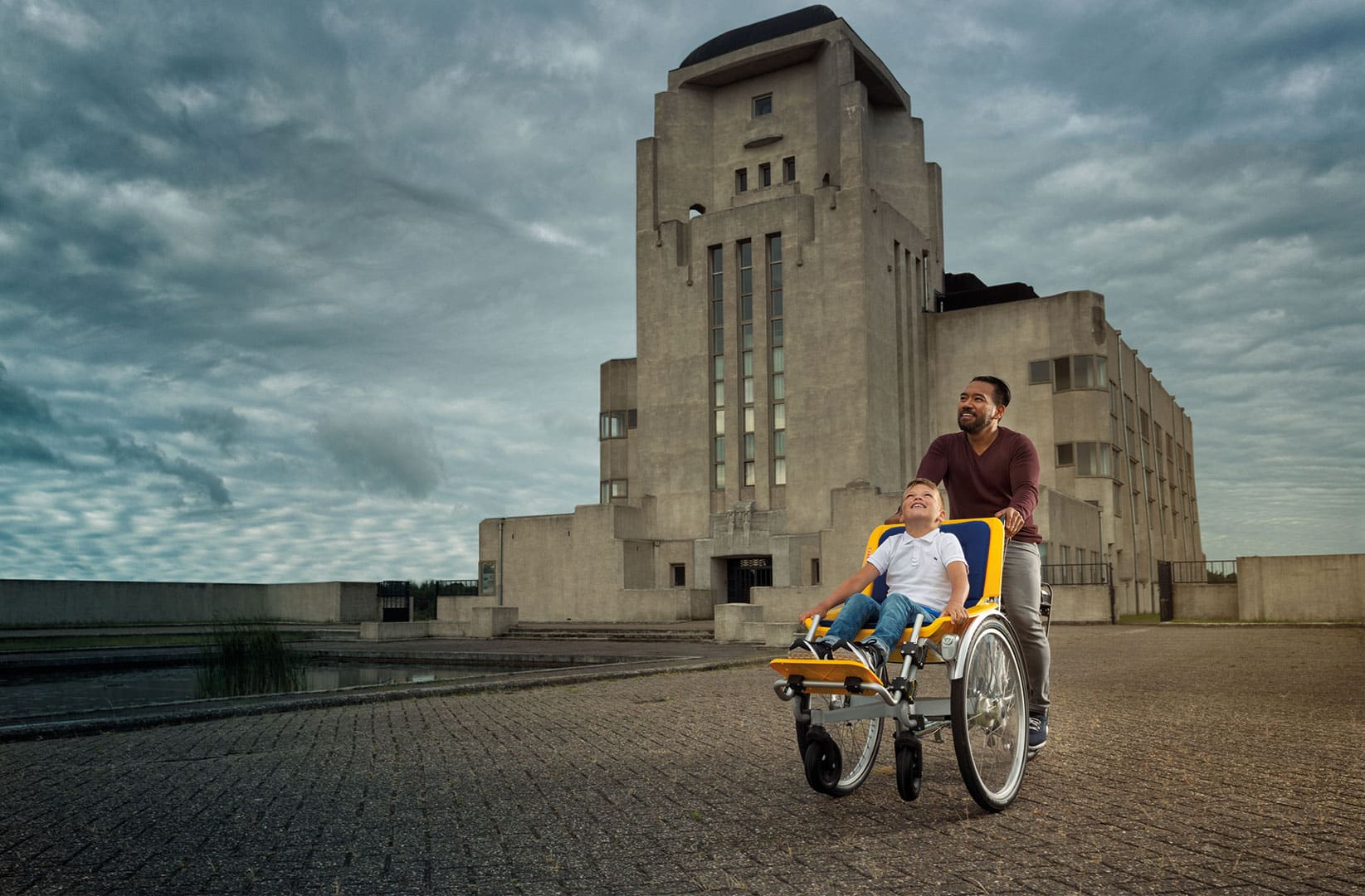 Accessories
An adjustable headrest, side cushions for adjusting the seat width, various fixations such as breeches or a four-point belt: it is all possible. Furthermore, the wheelchair bicycle can be provided with spoke protectors, armrests or a reinforced backrest. An adapter on which a custom-made seat shell can be placed is also available. Look for an overview of all possibilities in the downloads or call Huka on