Are you looking for a modern bicycle that provides you with extra safety and stability? Which in design meets one of the leading bicycles? Meet the Vasco! With the electric tricycle Vasco you can cycle endlessly in a comfortable way because of its high-tech properties.
The mid-engine ensures a gradual drive of the bicycle and an even more stable road holding. The Vasco can be adjusted entirely to your wishes, and there are various accessories available with which you can make the bike even more personal and beautiful.
Cool Dutch Design with aluminium frame
You look good on the electric tricycle Vasco! The cool Dutch design in combination with the aluminium frame ensures that you can stably make the most beautiful bike rides.
The Vasco is available as standard in matt black and satin white. In addition, it is optional to order the Vasco in any desired RAL colour.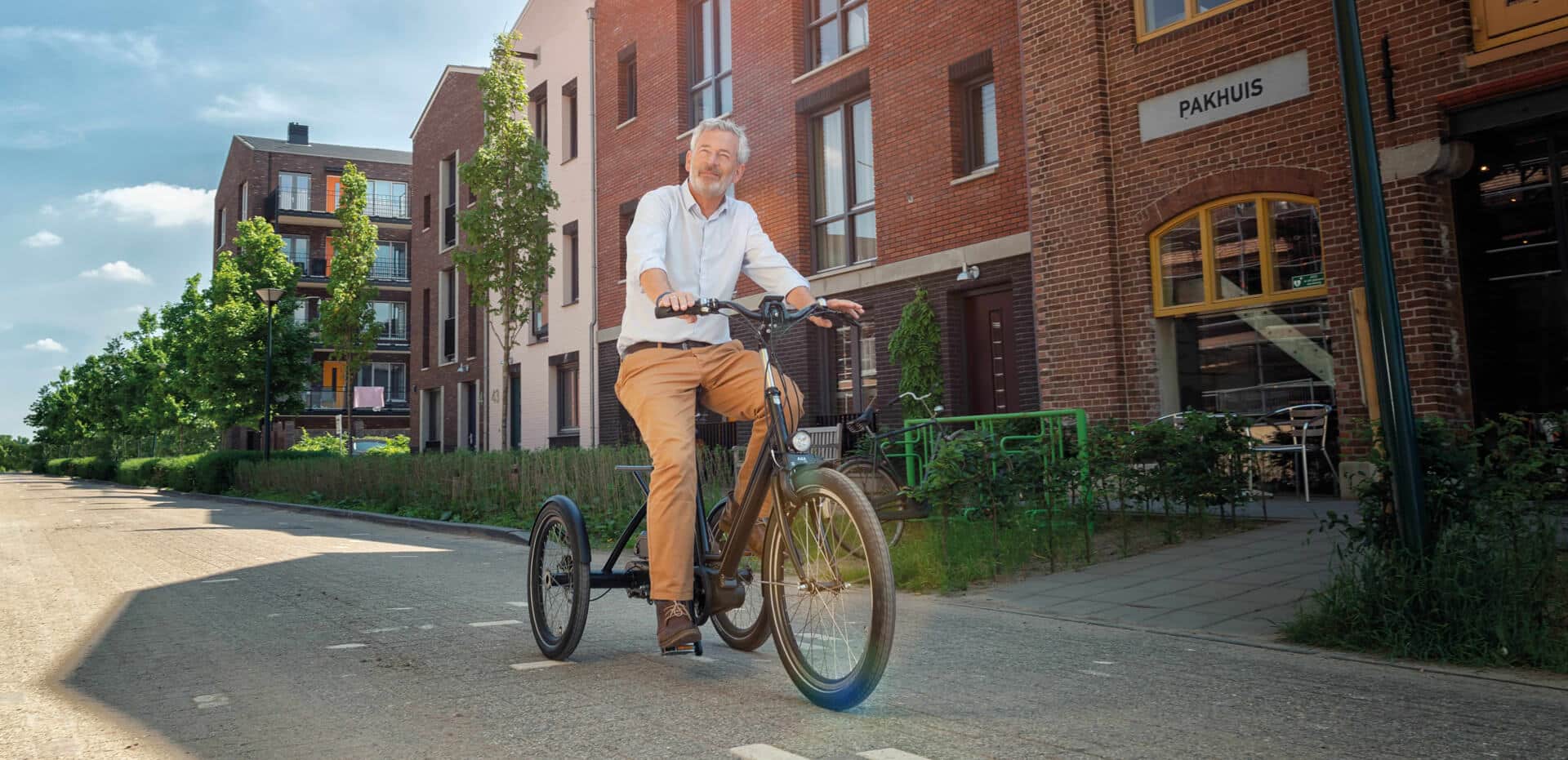 Expandable with various options and accessories
The electric tricycle Vasco is standard equipped with a centre motor and a cool Dutch design with aluminium frame. Do you need adjustments to your bike, or do you have other wishes? That is possible!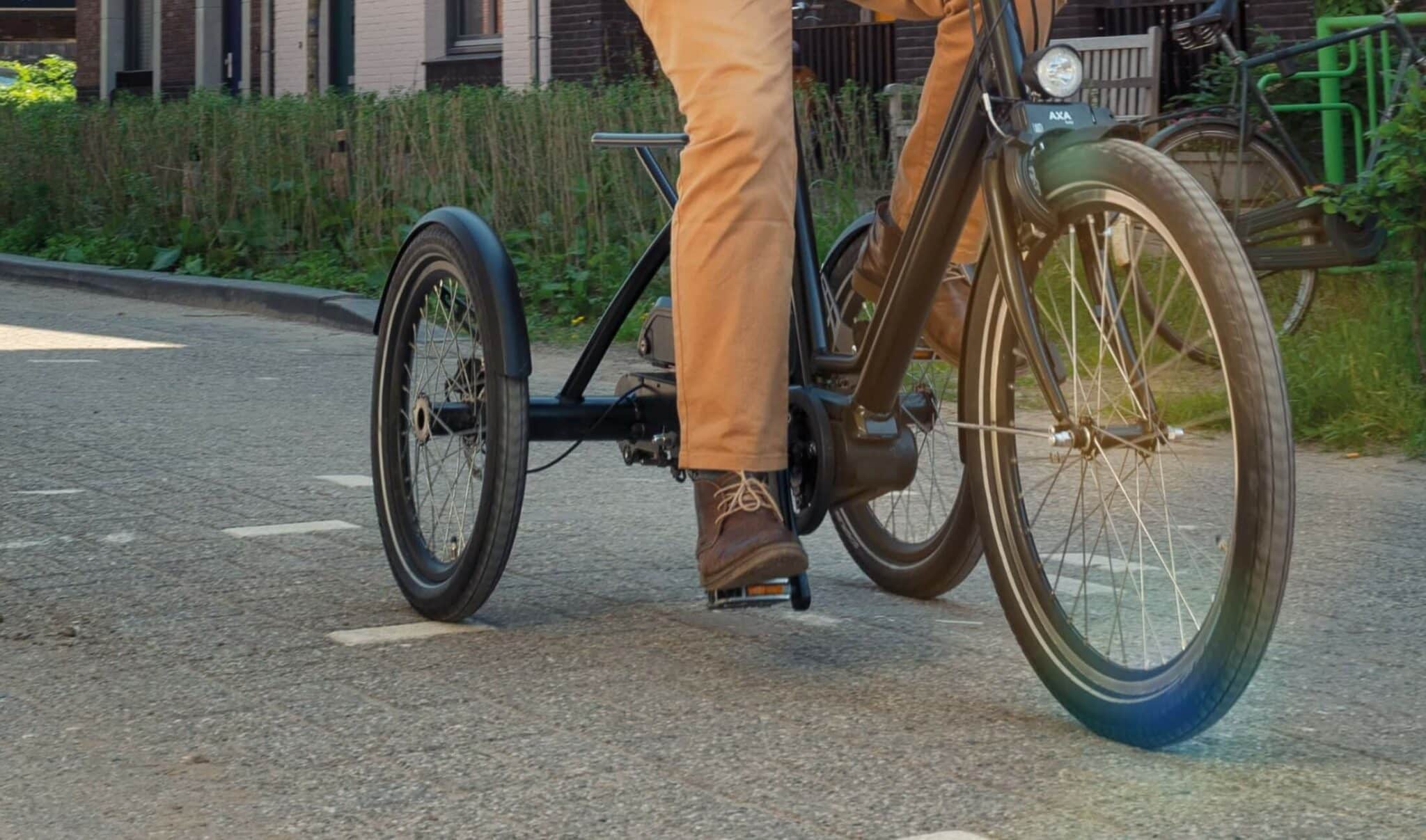 Little force needed to brake
When you experience little strength in the arms, you will experience extra ease with the electric tricycle Vasco. The Vasco is equipped with hydraulic brakes at the rear, which requires little force to brake.