The Orthros, cycling enjoyment for two!
Want to cycle along the road independently? Do you enjoy going out with other people but does anxiety make you lose control of the bike? Then get yourself an Orthros. This double-seater bike makes you mobile and able to enjoy cycling, without limitations.
The supervisor and the passenger sit alongside each other on the Orthros. The big advantage of this is that the supervisor has a good view of the passenger and the road. The passenger is free to look around while the supervisor steers the bike. And it's much easier to chat this way. Dismounting couldn't be simpler. The Orthros is fitted with a rotating seat for the passenger as standard. And having three wheels makes the Orthros very stable. So stable, in fact, that you can remain seated while stationary. This makes the Orthros highly suitable for passengers that tend to move around a lot or passengers with balance problems.
The Orthros: safe and comfortablel
The inclusion of a parking brake and easy to operate handbrakes increases the safety of the Orthros. The rear brakes are hydraulic disc brakes. The lighting ensures not only that you can see well in the dark, but also that you can be seen! The handlebars to the right are fixed and provide the passenger with stability. And the standard passenger seat rotates to ease (dis)mounting. Download all of the specifications below.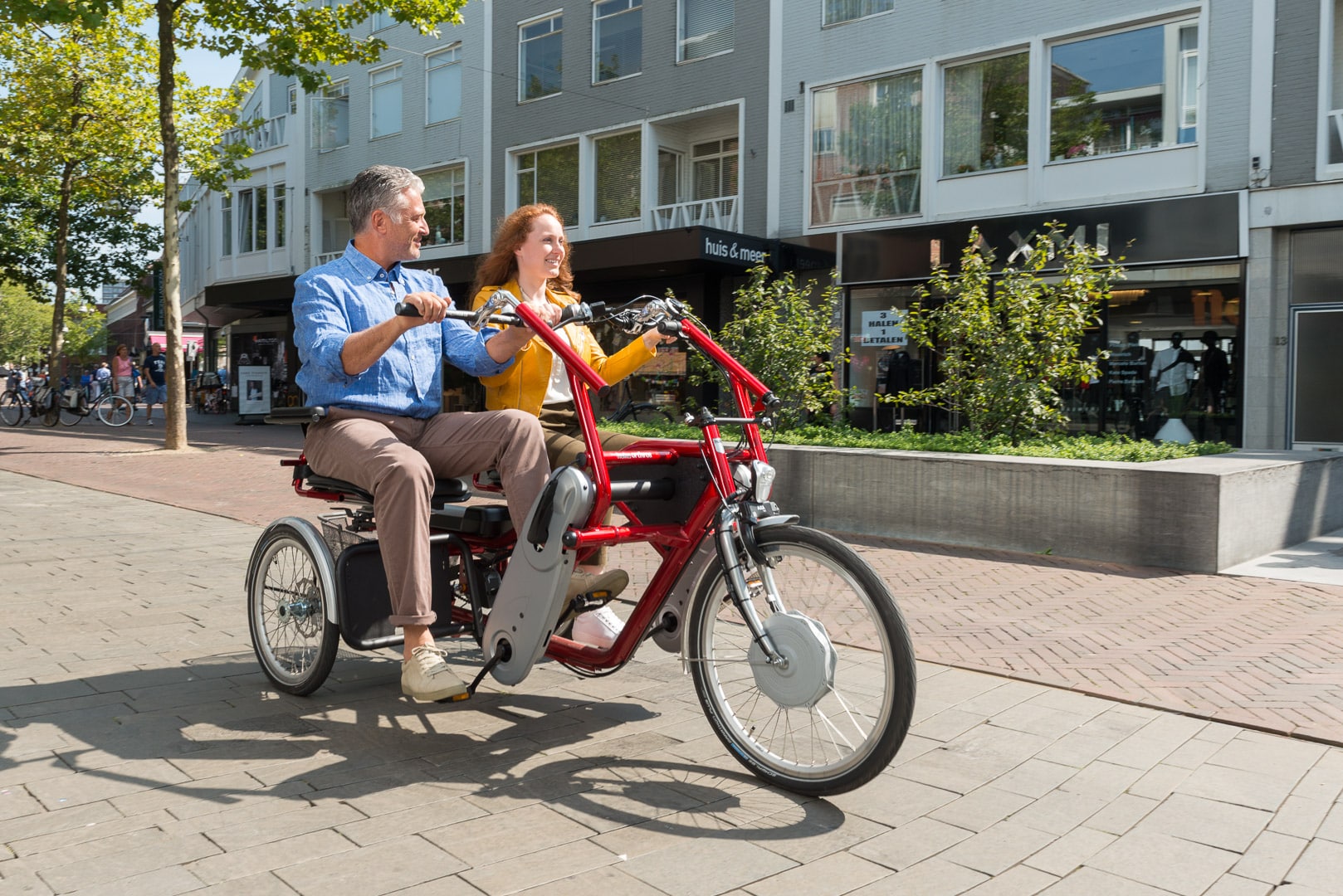 The Orthros: quality
The Orthros is a quality product. The frame is very stable and is coated with high-quality epoxy resin. This guarantees riding enjoyment for years.
Electrical assistance
The Orthros is available with a PAS-version electric drive motor. The help this provides makes pedalling easier, thus reducing fatigue. The PAS version comes with drive assist as standard, to get you started, and offers three assistance modes.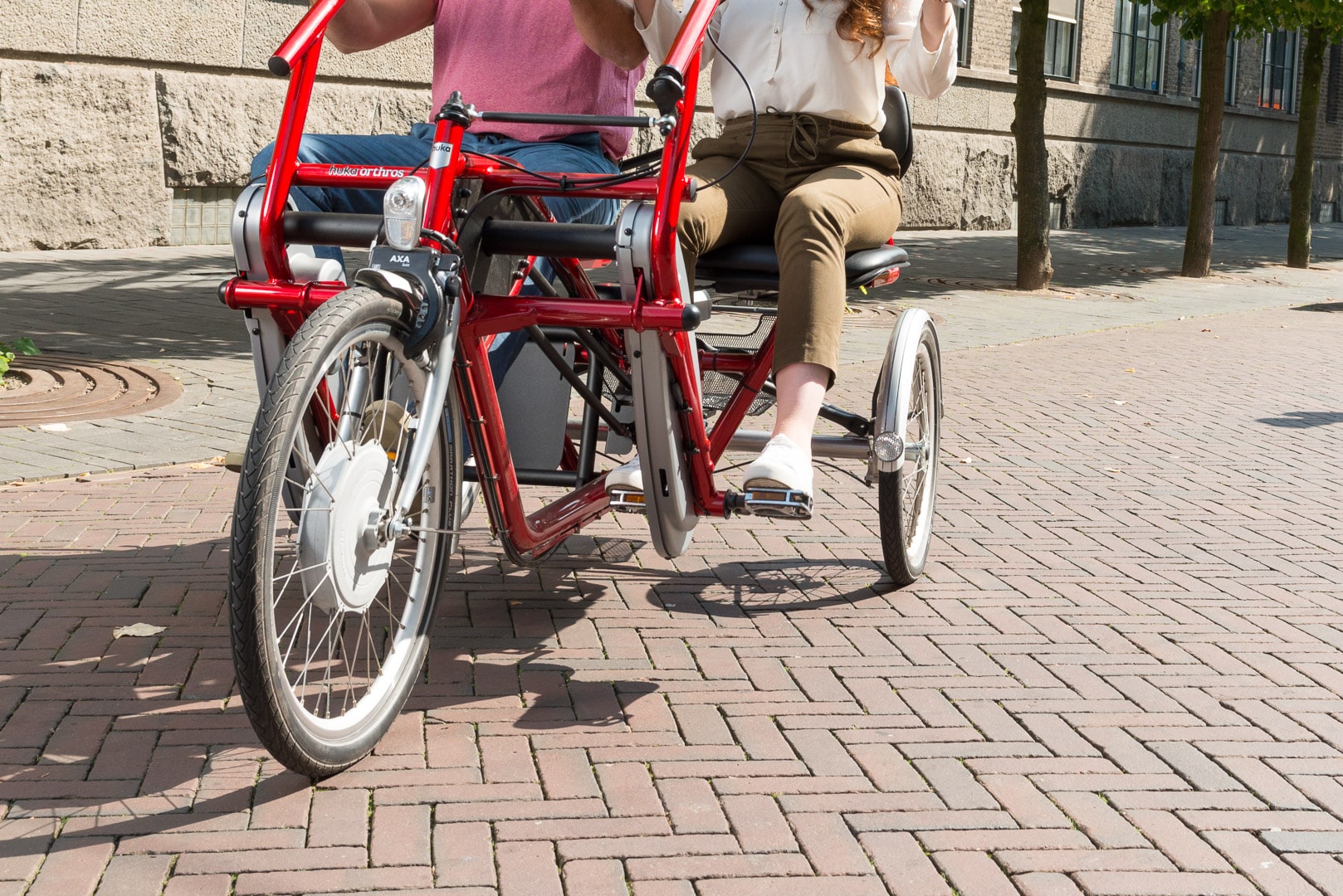 Accessories
No two cyclists are the same. Everyone has their own preferences and specific wishes. The Orthros has a full package of accessories and options, including different handlebars and pedals. Another option allows the supervisor to decide whether the passenger also needs to pedal along.