Dual bike Orthros, cycling pleasure for two!
Independently, stably & safely on the road with a bicycle? Do you enjoy going out together, but the fear of losing control of the bike dominates? Then opt for the Orthros twin bike. This duo bike makes it possible to be mobile and have unlimited fun cycling.
The driver and the passenger sit next to each other on the Orthros. The big advantage is that the driver has a good view of the passenger and on the road. The passenger can look around freely, the driver controls the bicycle. And having a nice chat is so much easier. The Orthros dual bike has stable road holding due to the ingenious construction. You can also remain seated safely when the bicycle is not driving. This makes this social bike very suitable for mobile passengers or passengers with balance problems. The handlebars can be adjusted in height and in angle to create an optimum cycling position.
The Orthros: safe and comfortable
The safety of the Orthros is enhanced by a parking brake and easily operated hand brakes. The rear brakes are hydraulic disc brakes. The right-hand steering wheel is fixed, this gives the passenger a more stable seat. The passenger seat is standard rotatable to facilitate getting on easily.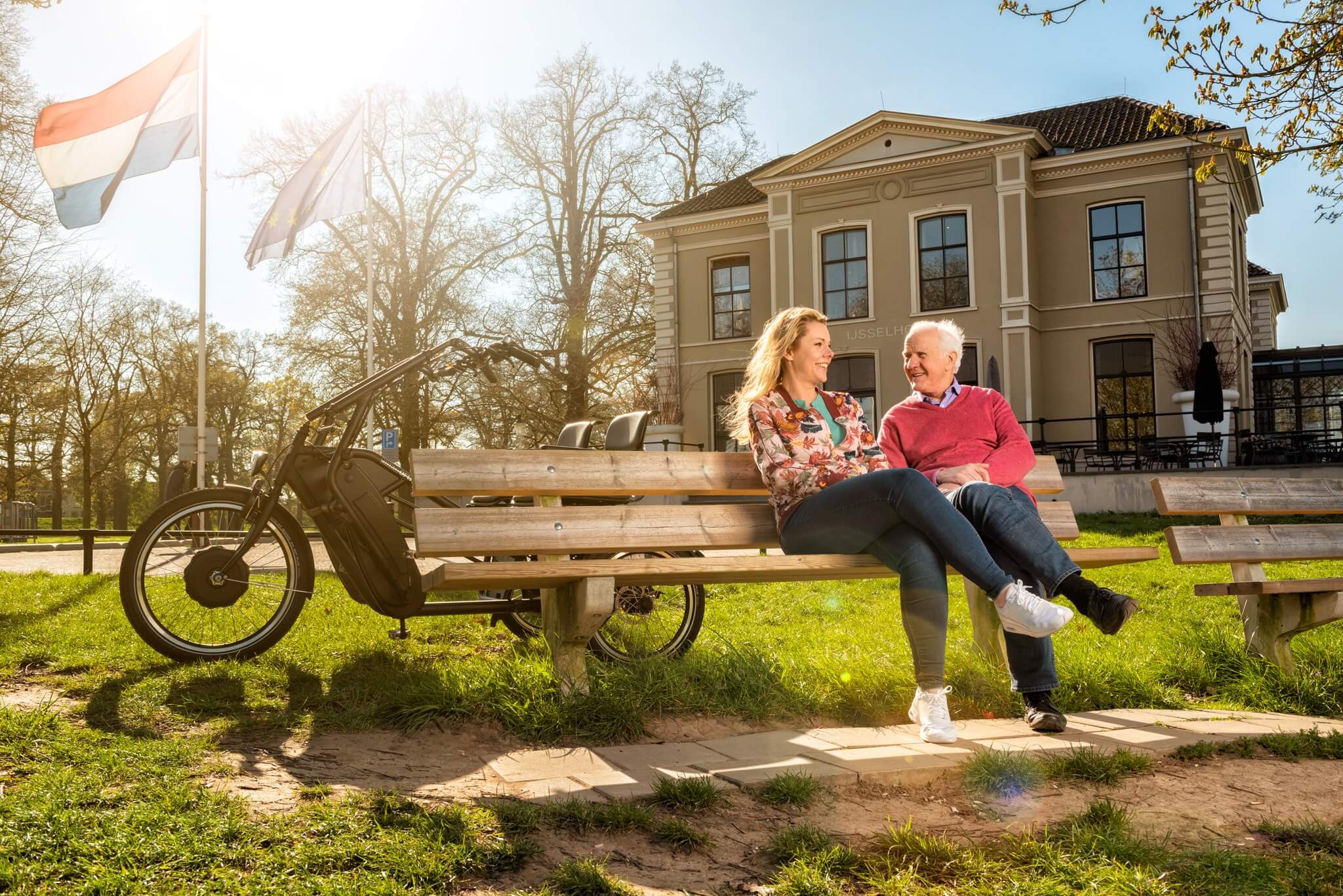 The Orthros: quality
The Orthros is available with a PAS-vario drive motor. With the help of this drive it is easier to pedal and therefore less tiring cycling.
Accessories
No cyclist is the same. Everyone has their own preferences and specific wishes. The Orthros passenger bike can be expanded from the standard version with various supports and accessories. Think of other handlebars, pedals or ventilating seats. There is also an option available where the driver can decide whether the passenger should pedal along or not. Do you want more information of the Orthros? We love to hear from you! or contact us by phone at