The Pendel wheelchair scooter: thé scooter for wheelchair users
Are you wheelchair dependent and would you like to cover greater distances independently and safely? Meet the Pendel wheelchair scooter! The wheelchair scooter is the alternative to the car or (regional) taxi. You ride the wheelchair in the scooter without the help of others and you just sit in the chair. A strenuous transfer is therefore not necessary.
With a maximum speed of 25 km/h and a radius of action of up to 60 kilometres, you will reach your destination quickly and safely. Do you have additional wishes tailored to your circumstances? Various options are possible! What a freedom!
Every rider is unique
You can choose from all kinds of accessories to create the Pendel wheelchair scooter according to your wishes and taste. Such as an extra mirror, transfer handles or a modified drive ramp. You want to have eyecatcher, so the Pendel is standard available in six stylish colours. We can also supply a specific RAL colour of your choice on request.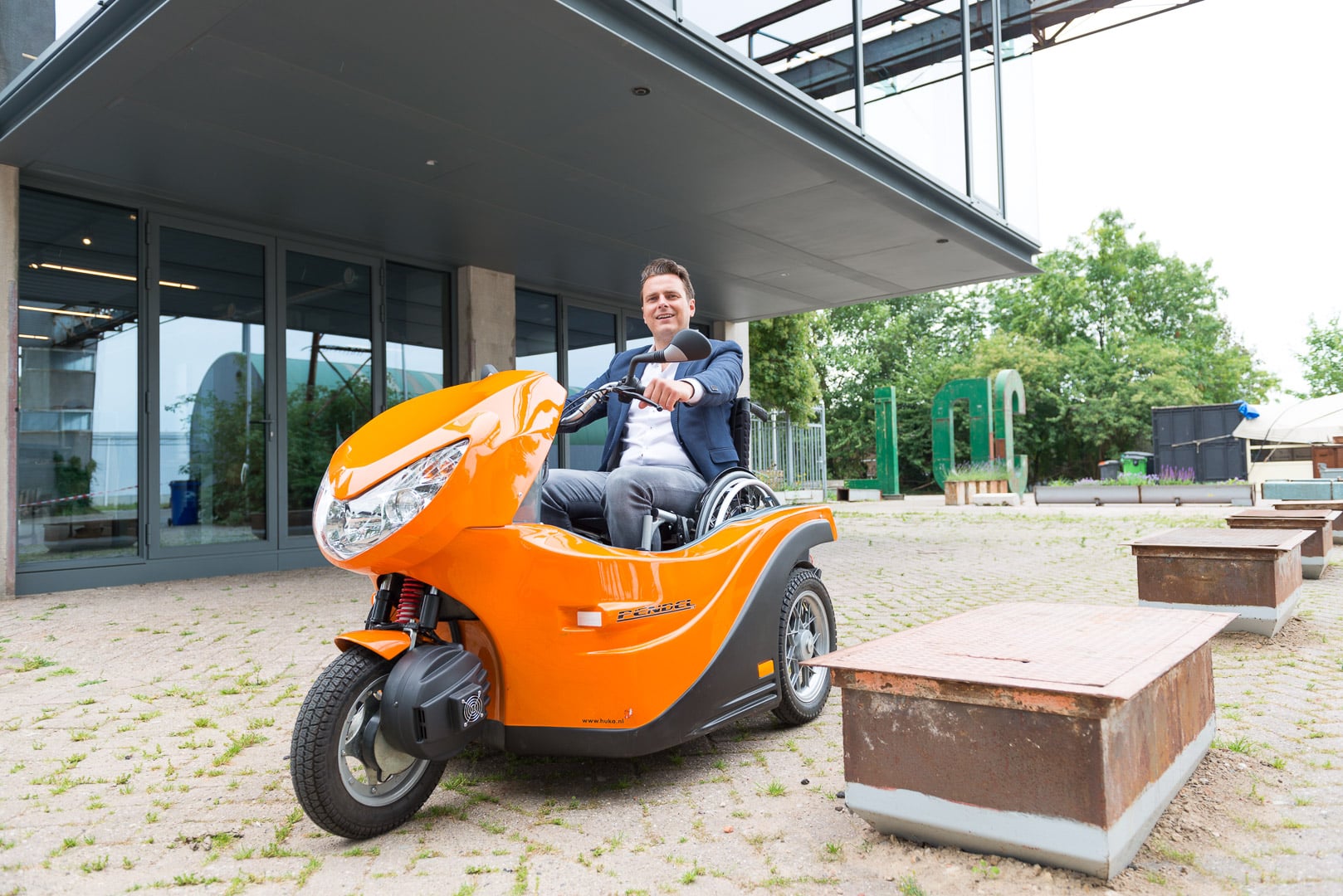 Safety first
Safety is an important aspect of a motorized vehicle. Safety has been tested and approved on all components. The Pendel wheelchair scooter, for example, has a strong and reliable engine, a short braking distance and a large, clear headlight.
Comfortable riding
Driving comfort is something you really have to experience during a test drive. Experience for example the air suspension on the rear axles. This ensures that you travel smoothly on the road.