Copilot 3, stable with three wheels
The most important advantage of the tandem Copilot 3 compared to the other Copilot is the extra stability. This makes this version particularly suitable for passengers who are moving restless while cycling or who have a reduced sense of balance.
Thanks to the third wheel, both riders can remain seated even when the tandem is standing still Getting on and off is also easy because this tandem is very stable. For extra space when getting on and off, you can fold the front part away. With this tandem, only the supervisor can steer, but the passenger does have a handlebar to hold on to. In addition, the attendant decides via the switchable freewheel whether the passenger has to pedal or not. With the normal freewheel, the passenger himself has the choice whether or not to pedal. A tandem to enjoy cycling together without worrying about safety.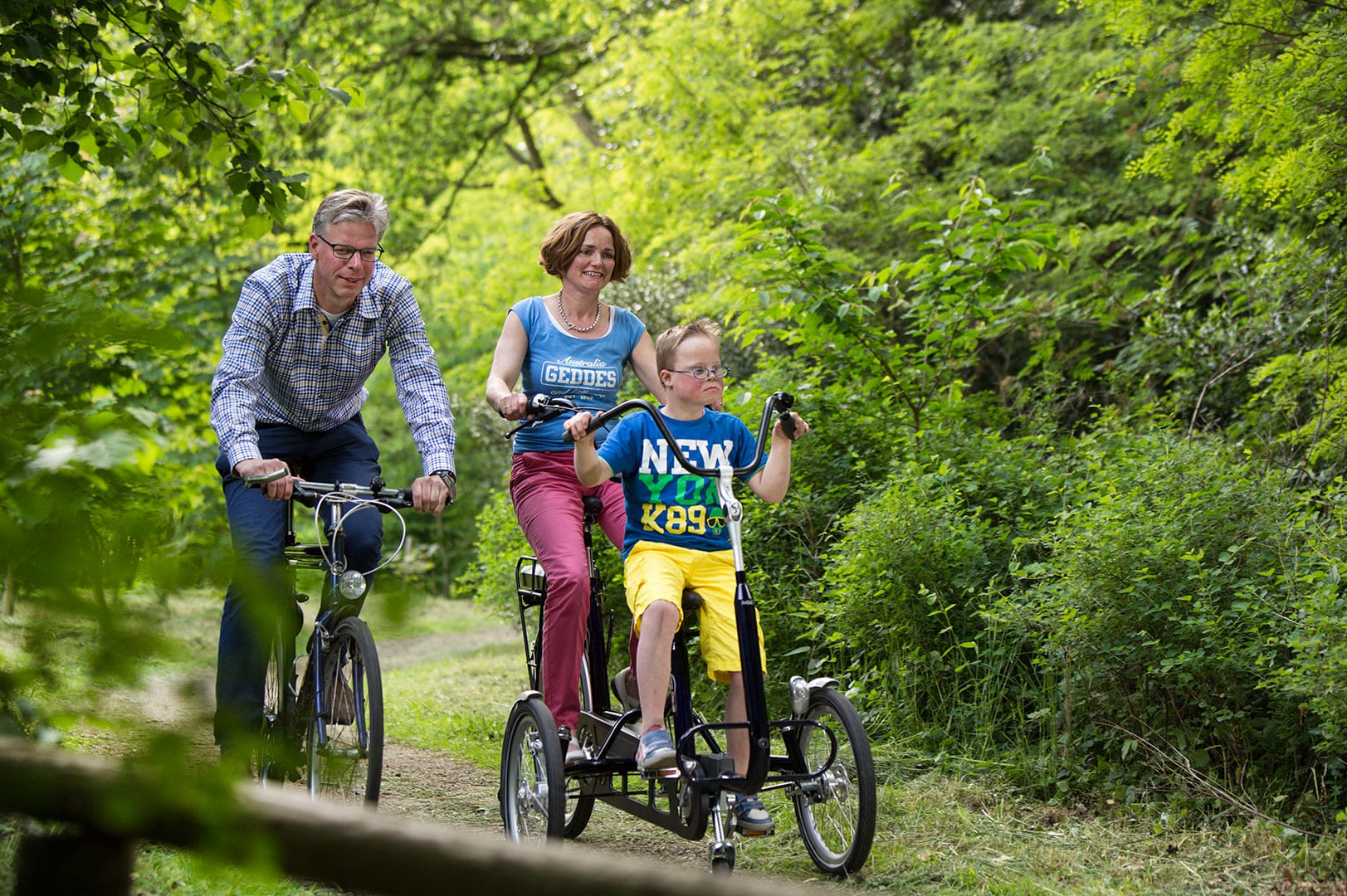 Together with your child
With the tandem Copilot 3/24 you can go out with your child. With our experience of assisted cycling, we would like to make it as easy as possible for you.
Electrical support
The tandem Copilot 3 is available with an auxiliary motor (PAS-vario). With the help of this drive it is easier to pedal and therefore less tiring.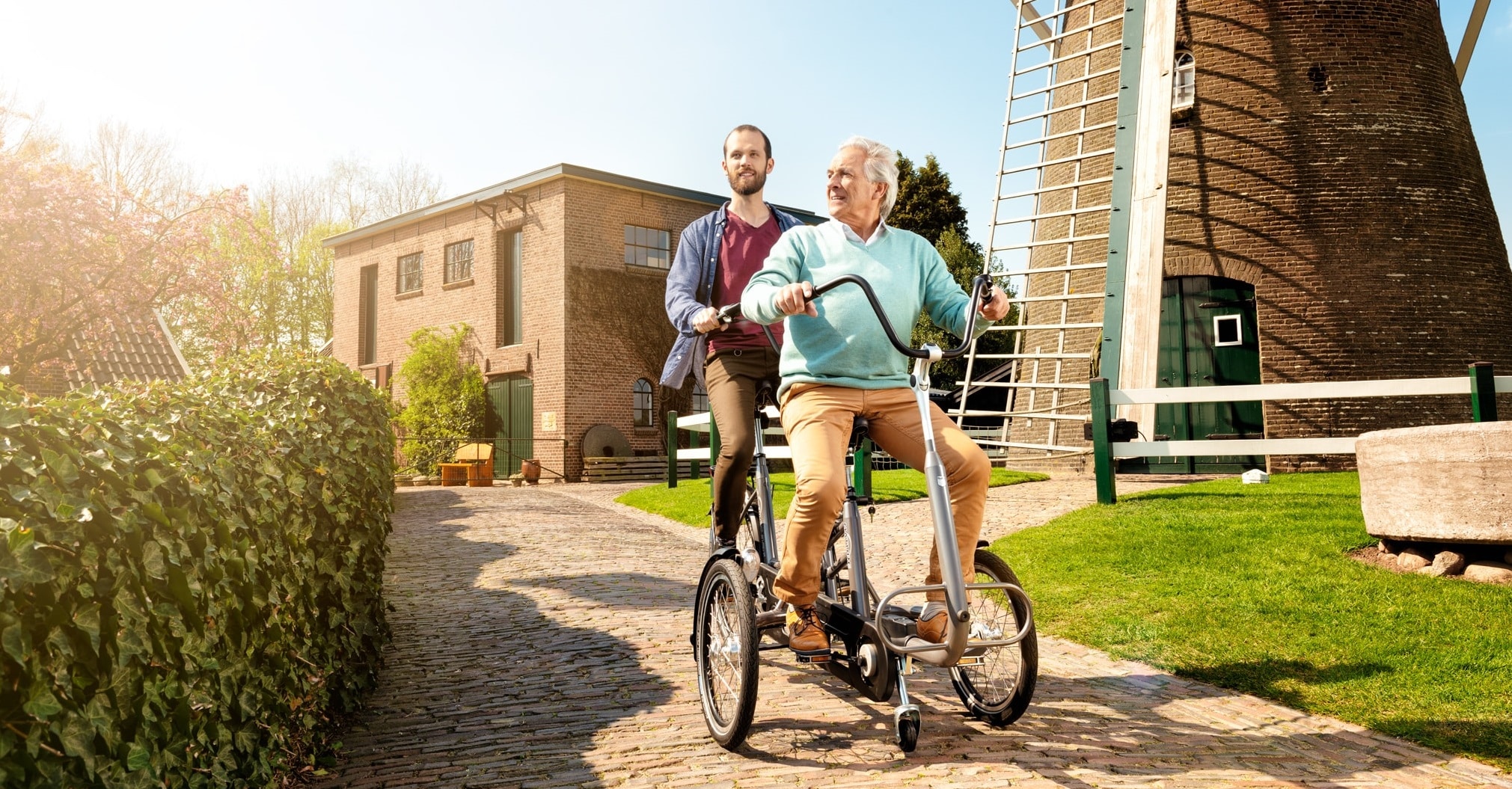 Accessories
No cyclist is the same. That is why the Copilot 3, the three-wheel tandem, has an extensive package of accessories and options. For example, an option is available where the supervisor can decide whether the disabled person has to pedal along or not. Naturally, the Copilot 3. the three-wheel tandem can be provided with extra accessories such as a backrest. We love to hear from you! or contact us by phone at